Glenorchy Accommodation Search
For Cheap, Luxury or Discount Hotels around Glenorchy
Welcome to Glenorchy, the gateway to Tasmania's pristine wilderness and the home of some of the best accommodations in the region. Whether you're looking for a luxurious hotel, a cozy bed and breakfast, or a rustic cabin in the woods, you're sure to find the perfect accommodation to suit your needs. We have put together some of our top picks for the best accommodations in and around Glenorchy.
1. Derwent Retreat - Located on the banks of the Derwent River, Derwent Retreat is the perfect place to relax and take in the stunning views of the river and the surrounding mountains. The retreat offers fully equipped apartments that are perfect for families, couples, and individuals. Each apartment includes a full kitchen, a spacious living area, and a private balcony. The property also has a hot tub and a shared BBQ area for guests to enjoy.
2. Rocky Hills Retreat - A secluded cabin tucked away in the hills, Rocky Hills Retreat provides the ultimate escape from the hustle and bustle of everyday life. The cabin is surrounded by acres of pristine forest, offering guests the chance to explore the natural beauty of Tasmania. The cabin is fully furnished and includes a full kitchen, a wood-burning stove, and a private balcony with panoramic views of the surrounding forest.
3. Glenorchy Motel - For travelers seeking a budget-friendly option, the Glenorchy Motel is the perfect choice. The motel offers comfortable rooms with all the amenities necessary for a pleasant stay. Each room includes a TV, air-conditioning, and complimentary Wi-Fi. The motel also has on-site parking and is conveniently located close to the city center.
4. The Wagon Inn - A quaint bed and breakfast located in the heart of Glenorchy, The Wagon Inn is a popular choice among travelers. The inn offers cozy rooms with antique furnishings, providing guests with a unique and memorable stay. The inn also has a beautiful garden and a shared lounge area that is perfect for relaxing and taking in the scenery.
5. The Lodge on Elizabeth - A luxurious hotel located in the heart of Hobart, The Lodge on Elizabeth is just a short drive from Glenorchy. The hotel features elegant rooms and suites that are perfect for couples and families. The hotel also boasts an on-site restaurant serving delicious cuisine using local Tasmanian produce.
whether you're visiting Glenorchy for a short stay or an extended vacation, there are plenty of accommodation options to choose from. From secluded cabins to luxurious hotels, there is something for every type of traveler. We hope this guide has been helpful in finding the perfect accommodation for your next trip to Glenorchy.
This is the worlds leading discount accommodation cross search engine

save up to 80%


This is the same set of services most travel agents use, Free to bookmark and share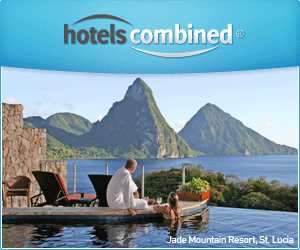 This is the site for Glenorchy Tasmania . Are you searching in the right Australian Region?
MOVE PORTAL